Westfield, New Jersey Sewer Excavation
973-663-6058
No Emergency is too Serious
Westfield, New Jersey Emergency Sewage and Replacement Line. Aaron was hired by Weichert Reality to remove and replace a sewage line for their Westfield branch proving that no matter how large or small your business is, We have the knowledge, experience and professionalism necessary to get the job done right and in a timely manner.
Check out the image gallery below and see us at work. Heavy duty is at your service from Aaron Excavation and Septic Services.
Aaron's really digs these urban excavation projects!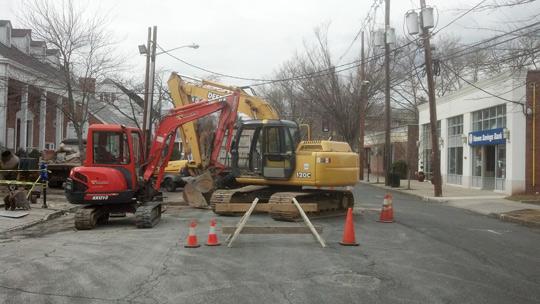 Click here to return to the projects gallery or our home page.
If you have any questions about your excavation project or wish to contact us to setup a free on-site proposal use the forms provided above or below or just give us a call!