Our customer service pledge to you.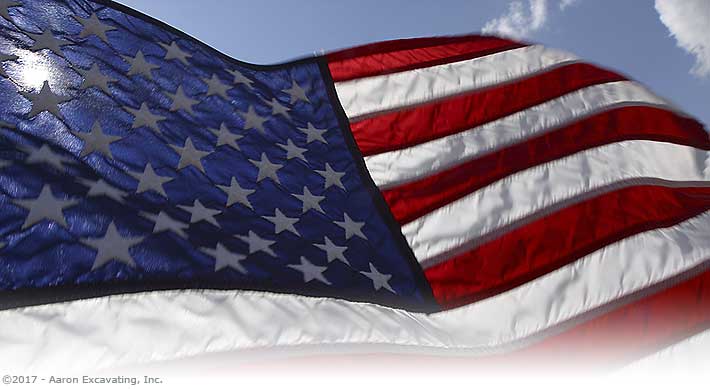 973-663-6058
Our Pledge To You
Actually our "Pledge" is several pledges. Overall it is our way of letting you know that we share your concerns about inviting others to work on our projects and premises. See the list below. If we've neglected to add something, please let us know what your concerns are so we can make them ours too!
Our Pledge.
We know that it is common for companies to mention great service in passing. To Aaron Excavating & Septic it is more than just words. It is a pledge we stand by every day.
We Pledge: to keep our clients informed at each step of their project.
We Pledge: To fulfill the obligations of a job. That means going beyond the job description to make sure it's done right and to inform our clients of anything we know that could affect the overall job based on materials provided.
We Pledge: To coordinate with other contractors on site and recognize the importance of collaborating with others in the "Big Picture"
We Pledge: to be neat, professional and on-time.
We Pledge: To leave a job-site like we owned it. We don't leave litter, junk or a mess on your site and every individual we employ knows better. We make sure of it.
Contact us and you'll find out that the best way to experience Aaron Excavating & Septic quality is "First Hand"
If you have any questions about your excavation project or wish to contact us to setup a free on-site proposal use the forms provided above or below or just give us a call!